Understanding COBRA Health Insurance
Need health insurance coverage? Call 1-855-614-5057 and speak to a licensed agent today.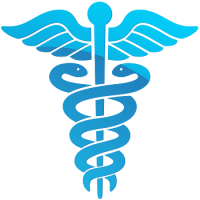 WHAT DOES COBRA INSURANCE STAND FOR?
The acronym stands for the Consolidated Omnibus Budget Reconciliation Act.
WHAT IS COBRA INSURANCE?
COBRA insurance essentially allows for certain employees to continue to receive their health coverage even after leaving the company. This monumental act was passed in Congress in 1986 and was officially helmed by Ronald Reagan. It ushered in sweeping changes to the health care sector by amending the Employee Retirement Income Security Act, the Internal Revenue Code, and the Public Health Service Act.
How Does Cobra Insurance Work?
As previously mentioned, COBRA essentially extends an employee's job-based health insurance plan after they've left the organization. This provides the opportunity to continue receiving health coverage at the lower group rates for a duration of time. The coverage is available for individuals who get laid off or get their hours reduced. Although, there are some cons to COBRA, so let's break down the facts. Employees who leave the company have to pay the full price of the monthly premium, which can be rather costly. This is due to the fact the company usually pays part of the premium, but the individual is now responsible for paying the full amount. There is a silver lining though, as COBRA insurance is usually less than individual short-term plans available in the private marketplace.
IS EVERY EMPLOYER REQUIRED TO PROVIDE COBRA?
No, but most are. Any employer with over 20 employees is typically required to offer COBRA coverage. These employers are also required to notify employees of the availability of COBRA coverage.
HOW TO GET COBRA INSURANCE
Basically, there are three aspects of qualifying for COBRA health insurance. You have the plans, qualified beneficiaries, and qualifying events. COBRA establishes specific criteria for each aspect. With regards to plan coverage, COBRA has determined that group health plans for employers with at least 20 employees on over 50 percent of normal business days are subject to COBRA. Full and part-time employees do count towards this number and whether a plan is subject to COBRA. A qualified beneficiary is someone who is covered by a group health plan before a qualifying event occurs. This could be an employee, an employee's spouse or an employee's dependent child. Occasionally, a retired employee, a retired employee's spouse or a retired employee's dependent children can become qualified beneficiaries. In essence, a qualifying event is simply an event that leads to an individual losing his or her health coverage. There are a number of different types of qualifying events. Each type of event determines who the qualified beneficiaries are, along with the time a plan must offer health coverage to them through COBRA. Plans can provide longer coverage than what COBRA health insurance requires, at its discretion.
COBRA & YOU: QUALIFYING
Here are the qualifying events for employees: Voluntary or involuntary termination of employment for reasons outside misconduct Reduction in weekly hours of employment The qualifying events for spouses are: Voluntary or involuntary termination of the covered employee's employment for reasons outside misconduct Reduced hours worked by covered employee Covered employee's now entitled to Medicare Divorce/legal separation of covered employee Death of covered employee
GUARANTEED BENEFITS WITH COBRA
Under COBRA coverage, qualified beneficiaries are entitled to be offered identical coverage to what is available for similarly situated beneficiaries that are not under a COBRA health insurance plan. Any change in benefits to the plan for active employees would then result in a change to all qualified beneficiaries. As such, qualified beneficiaries must be given the opportunity to make the same choices just like the non-COBRA beneficiaries of the plan are given. One example is being given open enrollment periods by the plan.
HOW MUCH DOES COBRA COST?
The answer varies depending on your employer's health insurance plan. In most cases, beneficiaries are required to pay for their own COBRA coverage. A premium cannot go over 102 percent of the cost of the plan when compared with an individual in a similar situation who did not have a qualifying event. This includes both the portion of the plan paid by employees and the portion of the plan the employer paid prior to the qualifying event, outside of the 2 percent administrative costs. If a qualified beneficiary receives 11 months disability coverage extension, the premium for those additional months can be increased up to 150 percent of the plan's total cost for coverage. While premiums may be increased in COBRA health insurance plans, this is typically fixed to each 12-month premium cycle. As well, each plan must allow every qualified beneficiary to pay his or her premiums on a monthly basis if asked to do so. However, the initial payment must be made within 45 days of when the employee elected to COBRA insurance.
HOW LONG DOES COBRA INSURANCE LAST?
Each case is different but COBRA generally provides 18 months of coverage from the time the individual has officially departed the organization or has had their hours reduced. This extends to the dependents who rely on the insurance.
COBRA & the government
COBRA health insurance is administered by numerous government agencies. For example, the Department of Labor and Treasury has jurisdiction over all the private-sector health plans and coverage. On the other hand, the department of Health and Human Services controls the continuing coverage laws for the public-sector health plans and coverage. The Labor Department is responsible to interpret and regulate the disclosure and notification of COBRA requirements. The Internal Revenue Service (IRS), along with the Department of the Treasury has issued regulations on numerous COBRA provisions — most related to eligibility, premiums, and more.
COBRA Doesn't Have To Be Complex
Once you understand a bit about COBRA health insurance, you'll be able to utilize this resources to your advantage if need be. Your best bet is to understand the basics of coverage before you work with an expert in the insurance industry to find the best solution for your family and your situation. Just remember, COBRA doesn't have to be confusing. Need health insurance coverage? Call 1-855-614-5057 and speak to a licensed agent today.