By the time you turn 26, you've already ticked off quite a few life milestones. If your 26th birthday is just around the corner, you're approaching yet another: shopping for health insurance. 
Getting Your Own Health Coverage When You Turn 26
For young adults, turning 26 means losing access to their parent's health insurance coverage. It can be a daunting proposition, but, in the months leading up to your birthday, it's high time to start looking into your healthcare coverage options. 
You don't need us to tell you how important health insurance is. Indeed, there is no legal obligation to have coverage, but doing so means you agree to single-handedly pay for every medical expense. You have to ask yourself: "is rolling the dice with your health worth the risk?"
We're sure you've got lots of questions, especially if you've never previously arranged your own health insurance. The good news is that you've got several different healthcare options to choose from! 
Enroll in Your Own Employee Coverage Plan
If you're working, it is possible to get health insurance through your employer. Because turning 26 is a qualifying factor, employers must allow sign up outside of their yearly Open Enrollment Period. 
Before you turn 26, ask the HR department how you can enroll in the plan. 
Likewise, if you are married, you could go on your spouse's health plan under their employer. To do so, you must notify your spouse's employer to add you to the plan within 30 days of your coverage loss. 
Enroll in Your Own Marketplace Insurance Plan
If you are unemployed or your employer does not offer health insurance, you can purchase a policy through the Health Insurance Marketplace. The Marketplace has a range of different plans available that best suit your requirements. Depending on your income, you may also be eligible for savings. 
Aging Out of Your Parent's Plan
Under the Affordable Care Act, young persons can stay on their parent's healthcare plan until they turn 26. Up until this milestone, those under 26 are still able to access parents' health insurance even if they live in a different state, married, or have a child.
The exact date when you lose access to your parents' healthcare coverage varies from plan to plan. Some plans allow young adults to remain on the plan until the end of the month, others until the end of the tax year, and others remove coverage on the 26th birthday. 
It's important to find out when coverage for your parents' plan ends, so you know exactly when you need to start your new coverage. 
The Special Enrollment Period
Usually, individuals can only enroll in a new healthcare plan during the open enrollment period (between November 1 and December 15 for most states). But, when you turn 26, you trigger a special enrollment period that lasts for 120 days. 
Those about to age out of their parents' healthcare plan can enroll in a plan 60 days before they turn 26 and 60 days after. Failure to apply for health insurance during this special enrollment period means you will have to wait until the next open enrollment period opens.
How to Enroll in a Healthcare Plan
When you turn 26-years-old, and you're ready to enroll in a healthcare plan, you have four main options:
What Does 'Metal Tier' Mean?
When you buy coverage on the health insurance marketplace, there are four different 'metal tiers' of coverage available: Bronze, Silver, Gold, and Platinum. Each "metal" plan has different premiums and coverage levels. Bronze plans have the lowest premiums, but Gold and Platinum plans have higher levels of coverage.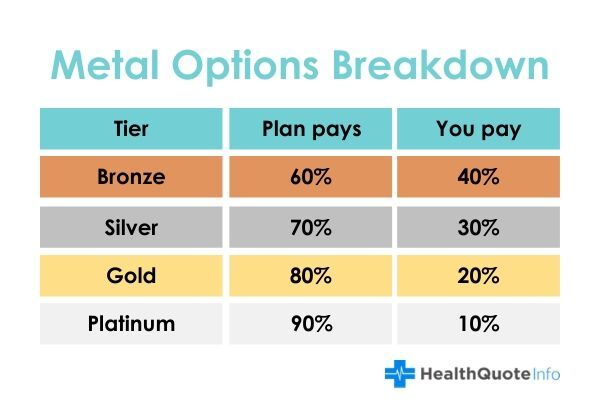 What Will Happen to the Health Mandate If Obamacare Is Fully Repealed
Obamacare (the Affordable Care Act) mandates all children under 18-years-old must receive healthcare coverage and can stay on parent's plans until age 26. Repealing Obamacare could potentially leave millions of young Americans on their parents' plans in limbo.
If the healthcare system is reverted to pre-Obamacare, young adults may lose their right to retain coverage under their parents' insurance. However, even if the Trump administration and Congress decide to replace Obamacare, it could take over a year for new policies to become effective.