When looking for proper health care plans for your needs, you may have wondered what the difference between inpatient and outpatient care was and how it would concern you as a patient or insurance policyholder. For one, you'll need to know how the two terms refer to the way your healthcare assistance is being provided to you.
What is the Difference between Inpatient vs Outpatient Care
Inpatient vs. Outpatient Rehab
How Much Does Inpatient Care Cost?
What is Inpatient Care?
Simply put, inpatient care refers to any type of medical service that a person needs to be admitted to the hospital to receive. Health insurance plans consider inpatient care as a stay due to severe illness or trauma that needs attention for at least one or more nights at the hospital. Policies typically require you to be formally admitted for it to be considered "inpatient care," which means a doctor has to write a note to admit you. So, for example, if you were in the emergency room and were asked to stay overnight for medical observation, you will not be viewed as an inpatient in the insurer's eyes.
Though you shouldn't be discouraged – over half of all inpatient hospital admissions come from the emergency room and health insurance plans have some form of coverage that will help with emergency room vs. inpatient facility care costs. Case in point, some policies have copays for the services received in the emergency room waived if the health insurance policyholder is admitted to the hospital for further care.
Another important thing to note is that inpatient care has two components: the facility fee and those costs associated with the surgeon or physician. Copays for inpatient services are commonly on a per stay or per day basis.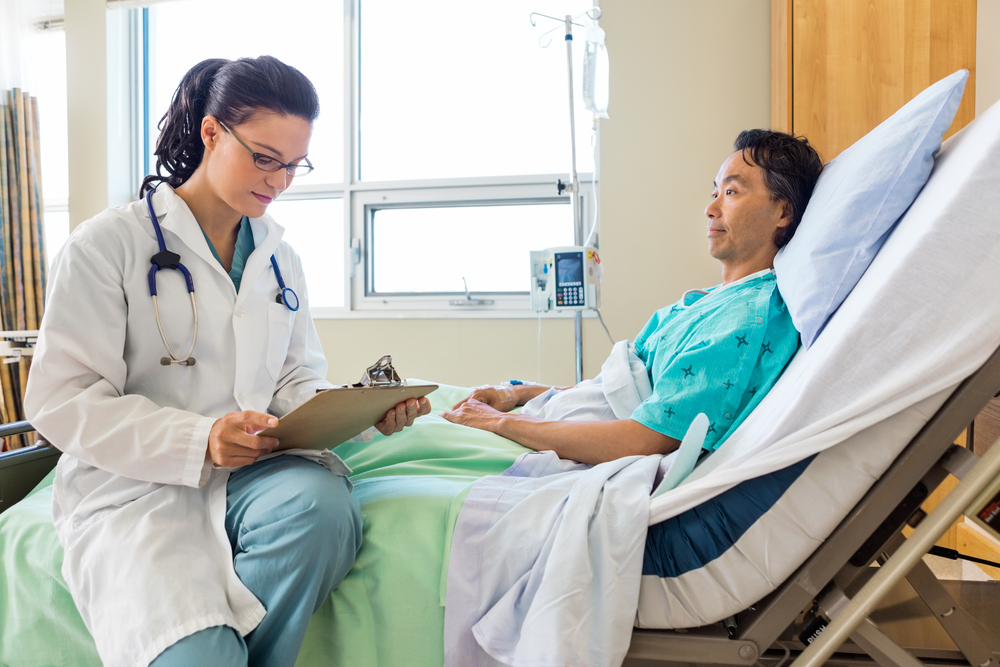 What is Outpatient Care?
Outpatient care is medical assistance that does not need an extended stay at a hospital. This can include services such as checkups, visits to clinics or more complex procedures like same day surgery. There are also many other outpatient care services available, such as rehab therapies and mental health services. Because it is less involved and does not need around the clock medical care, it tends to be less expensive.
Outpatient care is mostly broken down into what type of care you receive; for example,  Primary Care Physician, Specialist, or Mental Health programs would all have different costs. It will then describe your share of cost within that type of procedure.
Outpatient care also has two components: the facility fee and those costs associated with the surgeon or physician. Copays for inpatient services are commonly on a per stay or per day basis.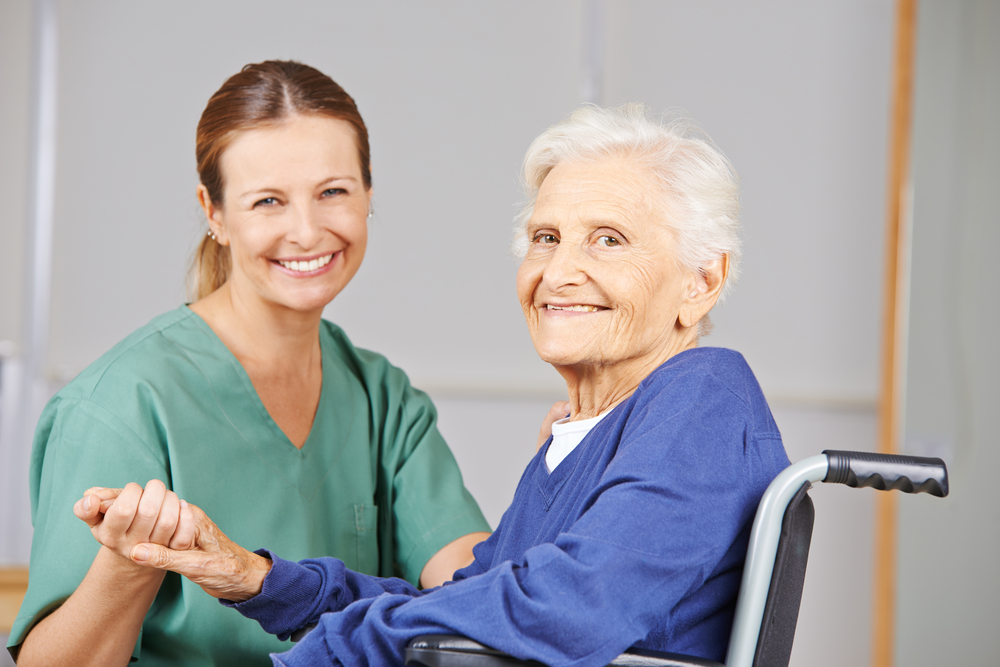 What is the Difference between Inpatient vs Outpatient Care
Now that you know the primary differences between the two types of care, here's the reason why it is essential for you as a policyholder.
As you now know, outpatient and inpatient care are determined by a doctor who writes an order to confirm patients in-hospital supervision. This has a significant impact on how much a health insurance policyholder will pay after receiving their medical care.
Most of the time, the doctor's choice between inpatient and outpatient care comes down to how intense medical care will be and is not a choice you can help decide.
Those who are admitted as inpatients will typically have more severe conditions that need around the clock care and monitoring from medical staff. Because of this, the cost of inpatient care is naturally higher due to the number of medical professionals needed to take care of you. These costs are then incurred by both the insurance company and the policyholder.
Though there are a few exemptions where patients have a choice in whether their care is administered inside or outside of a hospital. Some surgeries may allow you to choose between inpatient vs. outpatient, though it's rare. For example, some types of knee surgery can be handled either or and can be helpful for those who have time constraints such as work days or not enough coverage to pay for the additional price of overnight facility care.
Inpatient and Outpatient Rehab
Policyholders can choose inpatient or outpatient care when it comes to rehabilitation. This applies to physical therapy as well as drug recovery. This is not restricted to only hospitals; it can include specialized physical rehab facilities too.
All types of rehab services have a separate breakdown of benefits and coverage that vary between insurance plans. The categorization deals with the cost-sharing involved with the services along with the different copays and coinsurances, both inpatient and outpatient rehab has. This is a significant difference to discuss with your family as policyholders who need this type of care as plans with copays can opt to charge on a per admission/stay basis or a per day basis. This could have a major effect on your finances, so be sure you read the small print carefully!
Like other forms of outpatient care, rehab normally to has much cheaper copays since these instances are similar to checkups. Copays and coinsurance for outpatient rehab are like those that you would find for a visit to a primary care physician or a specialist. This cost is roughly around $10-$50 per visit depending on your healthcare plan. On the flip side, inpatient rehab costs can majorly differ depending on the facility and health insurance plan.
How Much Does Inpatient Care Cost?
To give you an idea of how costly inpatient care tends to be for policyholders, here is a breakdown of inpatient costs per day at hospitals in states across America in 2017.
| | | | |
| --- | --- | --- | --- |
| Location | State/Local Government Hospitals | Non-Profit Hospitals | For-Profit Hospitals |
| United States | $2,129 | $2,574 | $1,996 |
| Alabama | $1,455 | $1,723 | $1,621 |
| Alaska | $1,874 | $3,042 | $3,280 |
| Arizona | $2,209 | $2,812 | $2,225 |
| Arkansas | $2,032 | $1,751 | $1,619 |
| California | $3,217 | $3,800 | $2,255 |
| Colorado | $2,263 | $3,319 | $2,781 |
| Connecticut | $3,979 | $2,655 | N/A |
| Delaware | N/A | $3,039 | $1,707 |
| District of Columbia | N/A | $3,166 | $2,433 |
| Florida | $2,079 | $2,358 | $1,681 |
| Georgia | $917 | $2,005 | $1,861 |
| Hawaii | $1,049 | $2,706 | N/A |
| Idaho | $1,662 | $4,208 | $2,434 |
| Illinois | $2,725 | $2,557 | $1,649 |
| Indiana | $1,671 | $2,777 | $2,500 |
| Iowa | $1,547 | $1,564 | $1,558 |
| Kansas | $1,609 | $1,872 | $1,997 |
| Kentucky | $1,966 | $1,954 | $1,882 |
| Louisiana | $1,828 | $1,981 | $2,024 |
| Maine | $1,585 | $2,396 | $1,055 |
| Maryland | N/A | $2,759 | $1,207 |
| Massachusetts | $1,870 | $3,221 | $1,881 |
| Michigan | $1,224 | $2,383 | $2,227 |
| Minnesota | $1,482 | $2,518 | $1,771 |
| Mississippi | $1,239 | $1,365 | $1,762 |
| Missouri | $1,686 | $2,452 | $1,963 |
| Montana | $52 | $1,627 | $2,614 |
| Nebraska | $906 | $2,148 | $3,031 |
| Nevada | $2,357 | $2,194 | $1,794 |
| New Hampshire | N/A | $2,654 | $2,059 |
| New Jersey | N/A | $2,717 | $1,826 |
| New Mexico | $2,617 | $2,782 | $2,330 |
| New York | $2,775 | $2,719 | N/A |
| North Carolina | $2,056 | $2,157 | $1,620 |
| North Dakota | N/A | $1,780 | $4,701 |
| Ohio | $2,884 | $2,736 | $2,391 |
| Oklahoma | $1,324 | $2,034 | $2,262 |
| Oregon | $4,062 | $3,546 | $2,731 |
| Pennsylvania | $787 | $2,448 | $1,937 |
| Rhode Island | N/A | $2,843 | $2,028 |
| South Carolina | N/A | $2,159 | $1,729 |
| South Dakota | $442 | $1,519 | $3,956 |
| Tennessee | $1,537 | $2,193 | $1,836 |
| Texas | $2,926 | $2,675 | $2,078 |
| Utah | $3,038 | $3,291 | $2,478 |
| Vermont | N/A | $2,440 | N/A |
| Virginia | $2,994 | $1,888 | $1,895 |
| Washington | $3,312 | $3,540 | $2,451 |
| West Virginia | $2,461 | $1,965 | $1,362 |
| Wisconsin | $2,778 | $2,490 | $2,830 |
| Wyoming | $1,269 | $2,225 | $2,219 |
Via: KFF.org