On September 30, 2017, Congress allowed a crucial program that provides health insurance to nearly nine million children to expire.
The program is called CHIP, which stands for the Children's Health Insurance Program and was enacted in the 90s with support from First Lady Hillary Clinton and several prominent Republican politicians.
At the time, it was perceived as a momentous leap forward in regards to the American health insurance landscape and aimed at protecting those who are most vulnerable in our country.
Fast Forward and the Republican-controlled Congress has consciously allowed for the program to expire over the course of last weekend. This means federal funding could end abruptly, leaving millions without medical coverage.
There had been an announcement in early September by two senior politicians that proposed the extension of CHIP for another five years along with a boost in funding, but details now seem murky considering the Sept. 30 deadline has passed without any formal action.
How Did This Happen?
The country's attention was focused solely on the Graham-Cassidy bill, which was a proposal to repeal and replace the Affordable Care Act. The Republicans successfully created a media circus surrounding this topic, therefore diverting coverage to the impending CHIP expiry.
The Democratic Party fully mobilized to counter the proposed repeal-and-replace bill but failed to acknowledge or prevent the expiration of the program, according to The Intercept.
Who's At Risk?
Nearly nine million individuals use CHIP across the United States. Those who mainly benefit from the program include impoverished children and pregnant women.
According to a report by Georgetown University, this program is particularly vital for women and children of color due to the fact they "are disproportionately represented among beneficiaries because they are more likely to be economically disadvantaged."
What's At Risk?
The current mood on Capitol Hill is peppered with anxiety, as nearly 10 states are at risk of running out of funding within the next one to three months. Another 22 states will run out of money within the next six months, forcing states to temporarily suspend the program until they receive the cash from Washington D.C.
CHIP receives approximately $14 billion per year in federal funding, which is significantly less compared to other federal programs like Medicaid and Medicare.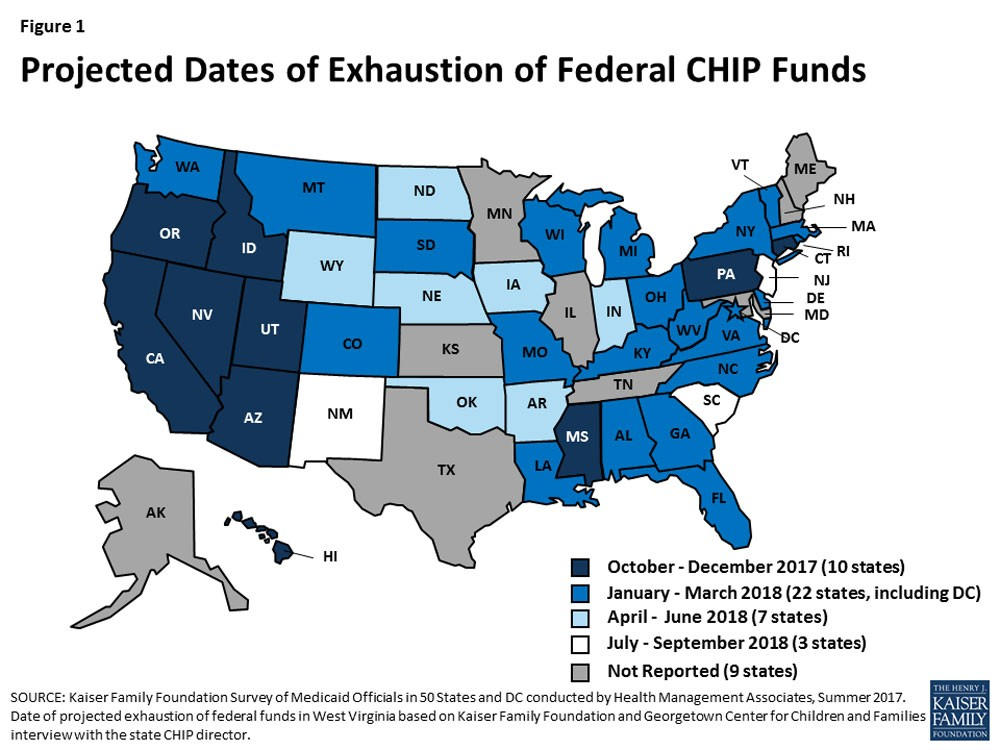 Uncertain Future
The federal needs to act quickly in order to regain a sense of control over the situation. Several political meetings are expected to take place this week in order to decide whether the government will continue to fund the program.
Still Have Questions?
Are you at risk of losing your CHIP insurance in the near future? We understand this may be a frightening period but you can always us and speak to one of our agents. They're capable of answering all of your questions so you can understand the bigger picture. Call today at 855-614-5057.