***Need health insurance coverage?***
***Call 1-855-614-5057 and speak to a licensed agent today.***
What is the Open Enrollment Period for 2019 Exactly?
The 2019 Open Enrollment Period refers to the period when Americans are allowed to purchase or make existing changes to their 2019 health insurance plan for the upcoming year. This has been a yearly occurrence since President Barack Obama passed the Affordable Care Act in 2010, which is commonly referred to as Obamacare.
The aim of this bill was to allow Americans to purchase plans at an affordable rate, therefore bringing down the percentage of uninsured individuals in the US.
2019 Open Enrollment Period Updates
There have been many changes in the healthcare industry recently, and many people have struggled to find the right kind of health insurance at an affordable price this year.
The Affordable Care Act, or Obamacare, is still in effect in 2018. Although President Trump and other key members of government put forward legislation pushing changes to the American health insurance industry, there will be no concrete changes for health insurance in 2018 so far.
There have been changes to the Affordable Care Act, and many people have found that their chosen health insurance plan wasn't available to them during the 2019 healthcare Open Enrollment dates. Major national health insurance companies like Aetna pulled out many of their policy offerings in 2018, decreasing the number of total available health insurance options for members of the American public.
When is the Open Enrollment Period for Health Insurance 2019?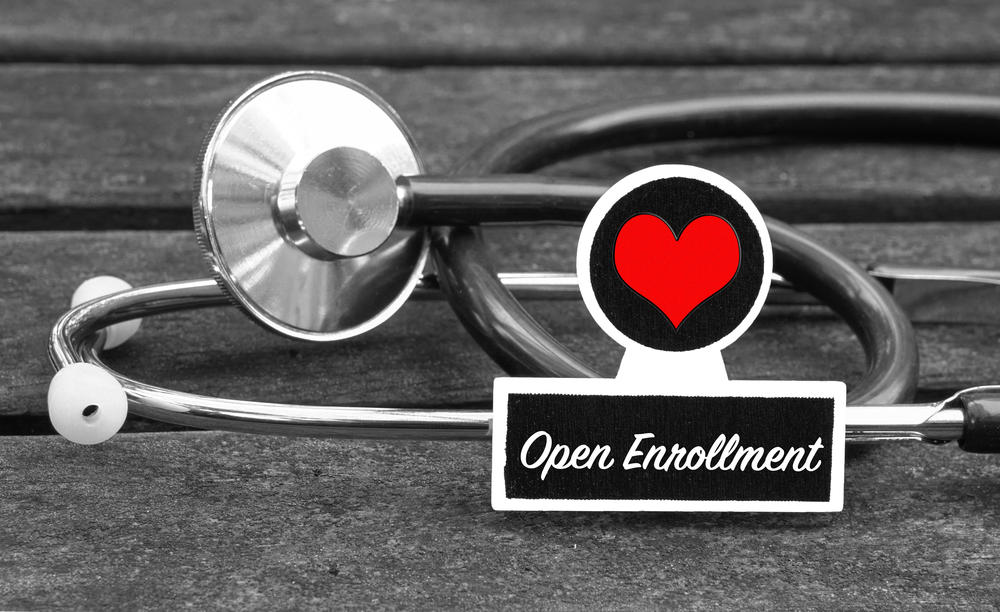 The Open Enrollment Period for purchasing health insurance for 2019 will be November 1st through December 15th, 2018.
Nine states in the United States extended their own 2019 healthcare Open Enrollment Periods this year; these states are listed below, along with the end date of their Open Enrollment period. They may also extend their individual marketplace Open Enrollment periods for 2019.
California, January 31st, 2019
Colorado, January 12th, 2019
Connecticut, December 22nd, 2018
Washington, DC, January 31st, 2019
Massachusetts, January 23rd, 2019
Minnesota, January 14th, 2019
New York, January 31st, 2019
Rhode Island, December 31st, 2018
Washington, January 15th, 2019
If your state does have an extended enrollment period, check to see when your health insurance policy comes into effect; it may be later than January 1st in some cases.
2019 Open Enrollment
The Open Enrollment Period is a time at the end of the year when Americans can choose to extend or change their 2019 health insurance policy. It is recommended that everyone go over their health insurance options every year, as policy offerings do change year by year. If you are looking for health insurance, it's important to check to see what your deductibles are, what your policy covers, and if you should look for a different health insurance option due to your changed circumstances. A new policy may work better and be more affordable.
If you purchase health insurance during the 2019 Open Enrollment period, your health insurance policy will become active on January 1st of the upcoming year. For instance, if you want insurance in 2019, you'll need to purchase health insurance between November 1st and December 15th, 2018.
Other Health Insurance Options
If you don't purchase health insurance during the 2019 Open Enrollment period, you can still qualify for health insurance at other times throughout the year. Short-term health insurance is available, as is employee-based coverage, Medicaid, and CHIP. Many people qualify for insurance subsidies and tax credits to make health insurance more affordable.
American Indians, Alaska Natives, and individuals who qualify for Medicaid can purchase health insurance at any time throughout the year. Additionally, if you have a Qualifying Life Event, you can purchase health insurance at different times during the year.
What is a Qualifying Life Event (QLE)?
This refers to a major life change, which makes you ineligible for purchasing a health insurance plan during the 2019 Open Enrollment Period. Here are a few examples below.
Marriage, divorce or legal separation
Birth or adoption of a child
Death of a spouse or child
Change in residence or work location, which impacts the eligibility
Your child fails to meet the plan's eligibility rules (for example, the student status changes)
You or your covered dependents gain or lose other coverage because of a change in employment status (for example, beginning or ending a job)
If you have a Qualifying Life Event, you'll need to sign up for the Special Enrollment Period within 60 days of that change.
Get Assistance with Health Insurance
With the many changes to the health insurance industry in the United States, it can be difficult to keep up with all the important dates and policies that influence your eligibility for affordable healthcare policies. There are still health care Navigators in each state who can help individuals with the ins and outs of the Affordable Care Act and better understand what their options are. Many people may qualify for subsidies or Medicaid.
To learn more about changes to the Affordable Care Act and the 2019 Open Enrollment period for health insurance in 2019, contact the experts at HealthQuoteInfo.com at 855-614-5057. Our licensed health insurance experts will be happy to answer any questions you may have.