Nevada Health Insurance Update & Overview
Nevada is a fully state-run exchange, so residents now enroll through Nevada Health Link.

Open enrollment for 2020 coverage in Nevada has ended.

The Open Enrollment Period for 2021 coverage begins November 1, 2020.

Short-term health plans have initial plan terms up to 185 days.

Three carriers offer coverage through the Nevada exchange.

The average premium increased by 1.7% in 2020.

Close to 80,000 enrolled in 2020 coverage through the Nevada exchange.
Nevada's Health Marketplace
Nevada residents can enroll in individual and family health insurance plans through the state-run exchange. Up until 2019, the state used the federal exchange, but residents now enroll in health plans through Nevada Health Link, not HealthCare.gov.
The three participating insurers on the Nevada exchange meet ACA standards and are available during the annual Open Enrollment Period. 
Open enrollment for 2020 coverage has ended. For health insurance coverage in 2021, Nevada residents can enroll during the Open Enrollment Period that begins on November 1, 2020.
Nevada Health Insurance Statistics

Nevada Carriers and Rate Increases
Nevada has three health insurance providers: Silver Summit, Health Plan of Nevada, and Anthem Blue Cross Blue Shield. Until 2020, there were only two providers available for health coverage, but Anthem Blue rejoined last year. 
Plans on the Nevada marketplace increased by just 1.7% in 2020, following an even smaller increase of 0.4% in 2019.
Short-term Coverage in Nevada
Short-term health insurance provides temporary coverage to those who missed the Open Enrollment Period or recently lost employer-sponsored coverage. In certain situations, short-term coverage is an excellent option, but enrollees need to understand that the coverage doesn't include many essentials, such as maternity and mental healthcare. 
Short-term plans in Nevada have maximum terms of 185 days and a non-renewable. These are stricter rules than states that follow federal rules allowing coverage for up to 364 days and renewals of up to three years. 
How Much Does Health Insurance Cost in Nevada
Health insurance rates vary based on location, age, and other factors. That makes it difficult to estimate how much coverage would cost without creating a quote based on your credentials.
In 2020, the average monthly health insurance premium for a 40-year-old is $558
Best Cheap Health Insurance Companies in Nevada
Nevada has three health insurance companies, but they aren't available in every county. Only Clark, Nye, and Washoe residents have access to all three health providers. As such, the most affordable plan varies from county to county. 
The cheapest Silver plan – the most popular metal tier type in Nevada – is MyHPN Silver 9, provided by Health Plan of Nevada. If MyHPN Silver 9 isn't available in your county, Anthem Silver Pathway X HMO 4500 is another affordable Silver plan option.
How has Obamacare Helped Nevada Residents
Obamacare (ACA) was introduced to make healthcare more accessible, and Nevada has fully embraced the program. The state has implemented its own state-run exchange and expanded Medicaid; changes that have helped improve Nevada's uninsured rate.
In 2013, 20.7% of Nevada residents were uninsured. Five years later, this number has nearly halved, sitting at 11.2% in 2018. Similarly, Medicaid enrollment has improved, increasing by 88% since 2013 – the second-largest percentage increase in the US.
Choosing Health Insurance Plans in Nevada
If you don't receive health insurance from the federal government or an employer, you can buy a plan on the Nevada marketplace.
Plans on the marketplace are divided into three main metal tiers: Bronze, Silver, Gold. The higher the tier, the greater the coverage, and the more expensive the premium. Bronze plans' low-cost coverage might be appealing, but depending on your health care needs, they might not be the most affordable option.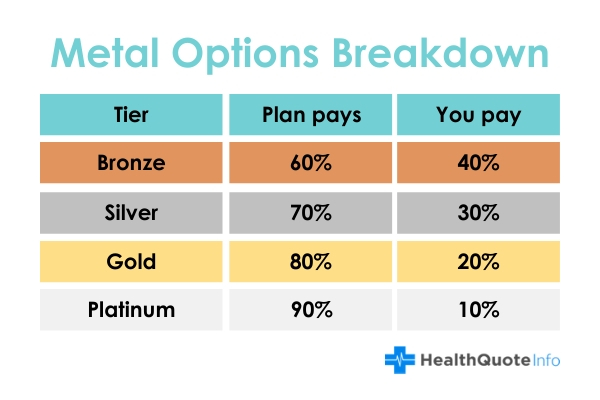 It's also worth noting that Nevada has expanded its Medicaid program to include households with an income below 138% of the federal poverty level.
Cheap Health Insurance Plans in Nevada By Metal Tier
Health insurance policies in the higher metal tiers have more expensive premiums, so it's important to consider the average cost of each metal tier. 
The following premiums are based on an average 40-year-old Nevada resident:
The most affordable Bronze plan is

Anthem Bronze Pathway X Guided Access HMO 8150

. The plan's monthly premium is $292, the deductible is $8,150, and the out-of-pocket maximum is $8,150. 

The cheapest Silver plan is

MyHPN Silver 9

which costs $377 per month, has a $6,900 deductible, and an out-of-pocket maximum of $8,150.

If you're looking for complete coverage with a Gold plan,

MyHPN Gold 5

has a monthly premium of $441, deductible of $1,750, and an out-of-pocket limit of $7,900.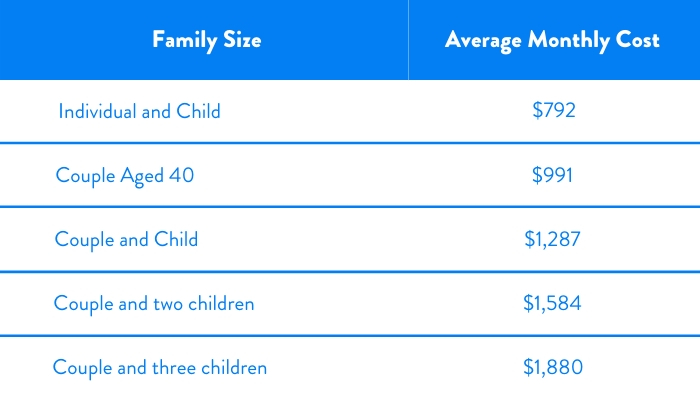 Gold Plans – Ideal for High Medical Costs
Gold plans are the best choice for older individuals or those expecting a lot of medical expenses throughout the year. The policies do have high premiums, but the out-of-pocket expenses are low, which is an appealing factor for those who frequently use health insurance.
Silver Plans – Modest Premiums and Deductible
Silver plans are also an excellent choice for relatively healthy people who intend to use their insurance. The monthly premium is much lower than a Gold plan, and the out-of-pocket expenses are less than a Bronze plan.
If your income falls below 250% of the federal poverty level and you are enrolled in a Silver plan, you may qualify for discounts toward deductibles, copayments, and coinsurance.
Bronze Plans – Ideal for Healthy, Young People
Bronze plans are the cheapest policies in the Nevada state marketplace. These plans are indeed very affordable, but the cheap premiums are matched with lower coverage and high out-of-pocket costs. 
This is well-suited to young and healthy individuals who don't use their health insurance often; however, enrollees must ensure they have enough money to cover out-of-pocket costs should a medical emergency arise. 
Family Insurance Subsidies in Nevada
Families can qualify for a subsidy that helps cover some of the premium costs if their household income is between 138% and 400% of the federal poverty level (FPL).
Uninsured children under 19 can receive health insurance benefits through Nevada Check Up (Nevada's version of Children's Health Insurance Program), which is available to households earning up to 205% of the FPL: $51,455 for a family of four.
Get Help Comparing Health Insurance Plans in Nevada
When searching for health insurance in Nevada, there are ways to put the odds in your favor. You can tap the expertise of HealthQuoteInfo, and help you determine the most suitable health insurance plan for both you and your family.
Our licensed agents can walk you through the entire process, compare plans with you, and help select the right policy. Call us today on 1-855-881-0430.
Information on Nevada Health Insurance Plans